As a community event, the Sodbury Slog can only continue to deliver a high quality event each year thanks to the kind support of local businesses. It is thanks to the sponsorship from these organisations that we are able to donate a sizeable amount of our profits to our worthy charity partners and other local good causes, provide runners with a fantastic day, and still keep the entry fees low.
This year I am very pleased to be able to announce two new local companies who have stepped forward to support the Sodbury Slog, helping us deliver an even better event for our 30th anniversary. Please do check out these companies and support them as they are supporting us.
With its head office based in Bath, L&C is the UK's no 1 online mortgage broker. We provide homeowners and buyers with advice on the best mortgage deal to suit their circumstances. We'll help you throughout the mortgage process, saving you time, hassle, and hopefully some money.
L&C HR Director Andrew Thomas said: "L&C are delighted to support this event. Wellbeing of all colleagues is a key focus at L&C, and the Sodbury Slog provides an excellent opportunity for our staff and other locals to test themselves on this notoriously challenging course."
Website: https://www.landc.co.uk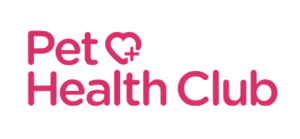 With the Pet Health Club, you can spread the cost of your pet's routine healthcare treatments and make sure they have everything they need to stay healthy and happy.
You and your pet can rest easy knowing that our plans have everything to keep them healthy & happy. From vaccinations and monthly flea & wormer to 20% off lifetime medication! We'll even remind you when your appointments or treatments are due. Just one less thing to worry about.
How does it work?
Pet Health Club plans include:
Routine vaccinations and bi-yearly health checks
Monthly flea and worming treatments
Discounts on dental checks and treatments
Discounts on pet food and medication